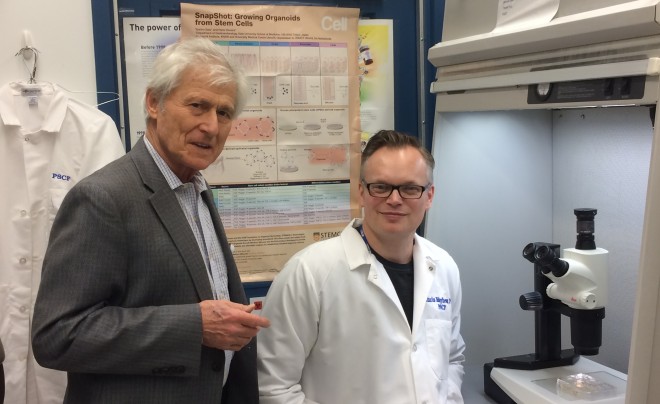 Morrow and Dr. Han Van Der Loo, Director, CCH Viral Vector Core
Dr. John Morrow and Dr. Kaspar Hoebe discuss research at Cincinnati Children's Hospital
Dr. Chris Mayhew and technician Amy Pitstick of Cincinnati Children's Hospital
John Morrow and Matt Gaevert discuss Kiyatec's 3D culture technology
Morrow and Mayhew consider stem cell technology at Cincinnati Children's
Performance exceeding expectations.
Newport Biotechnology Consultants serves the life sciences industry providing research, writing, business planning and emergency management solutions. Founder Dr. K. John Morrow Jr. (President/CEO) draws upon academic and industrial experience to cover new developments and technologies in antibody therapeutics and related areas of biotechnology. With an extensive list of publications in trade and peer-reviewed journals, we are prepared to evaluate business plans, prepare technical reports and develop advertising literature. To download some of my latest publications go to "Who We Are" page.
Writing expertise

life sciences industry
specialization in molecular immunology

Coverage of new developments and technologies
Emergency management
Bio-Safety Consulting
Business plan evaluation.
Translation, Interpretation (English/Italian)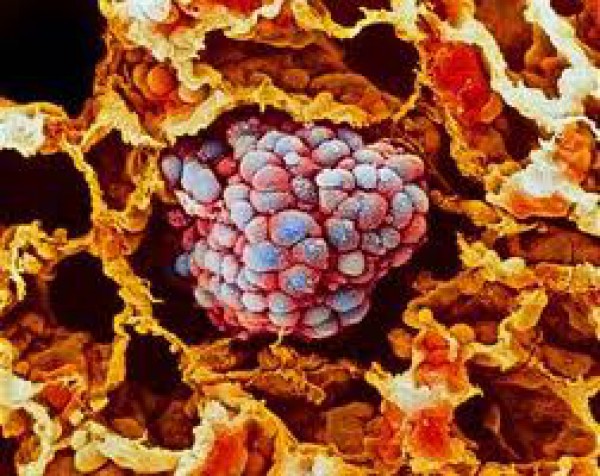 April 7, 2014
Cancer therapy is often a hopeless war against insurmountable odds, in which radiation and chemotherapy are applied to tumors that have spread widely from their point of origin, and are untreatable. Patients arrive at this point becau...
Read More