Innovative Epigenetics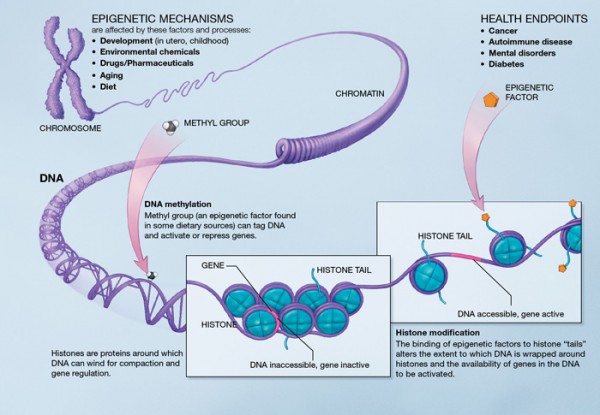 January 10, 2013
I have just published a brief article on epigenetics and pharma innovation in the January 2013 edition of Biopharm International 26(1)32-33 (www.biopharminternational.com). The article is based on my readings and interviews with researchers working in the field; I argue that discoveries in epigenetic technologies open a realm of exciting new possibilities for drug discovery and development. There is now a large body of data supporting epigenetic changes in the genome as a driving force in many forms of cancer. Methylation, histone modifications and micro RNAs are the most important epigenetic mechanisms modifying gene expression, and these are recognized as being highly significant in the formation and evolution of malignant cancers.
In terms of drug development, oncology is far ahead of other indications. There are four FDA-approved epigenetic based drugs, and many more in clinical trials. This activity reflects the more advanced level of understanding of the role of epigenetic modifications in cancer as compared with other illnesses that have an epigenetic component, such as neurological disorders, diabetes and cardiovascular diseases. It also indicates the much more advanced level of understanding of molecular mechanisms of cancer than that which prevails for many other chronic and debilitating conditions.
The next few years will see many important advances in radical new pharma products.
Comments
Submit a Comment
Please be sure to fill in all information. Comments are moderated. Please no link dropping, domains as names; do not spam and do not advertise.